Booger403
Contestant Profile
Birth Date
September 19, 1997
Hometown
Calgary, AB, Canada

---

Tribe(s)
Wewak
► Daru
Peyengi
Placement
2nd Runner-Up (3/20)
Alliance(s)
The Tea Party
Challenge(s) Won
7
Vote(s) Against
1
Day(s) Lasted
39
"
I feel like it's Charlie and Dallas all over again. Andrei made a deal with me that him and I could go far in this game. If George gets voted out by Mendi, him and I control John Stamos Alliance. John Stamos, you might ask? I'm the only one who knows who the dude is. Uli is like Rob. Zapatera will defeat Ometepe today. I hope Andrei stays with his word.
"

–Blake

Booger403, also known as Blake, is a contestant on Survivor: Papua New Guinea.
Profile
Name(Age): Blake Bougerolle (15)
Tribe Designation: Wewak
Current Residence: Calgary, Alberta, Canada
Personal Claim Of Fame: Being the only person from my school to be in an ORG.
Inspiration In Life: Family, Wayne Gretzky, deadmau5, Dean Koontz, and Anna Torv.
Hobbies: ORGs, Going Shopping, Hanging with friends, Seeing movies, Skiing.
Pet Peeves: Prejudicial people, Spoiled brats, and "Fads" that are over the top.
3 Words To Describe You: Friendly, Smart, and Motivated
If you could have 3 things on an island what would they be and why?: Friends, to help cheer me on. A TV, to stay connected to the outside world. A VW Van, so I can cruise around the Island like Hurley.
Survivor Contestant you are Most Like: I'm like John Cochran.
Reason for being on Survivor: I want to see if this game is as hard as the real show.
Why do you think will be Sole Survivor: I have to wait and see.
Survivor: Papua New Guinea
Voting History
Blake's Voting History
Episode
Blake's
Votes
Voted Against
Blake
1
Wewak Tribe Immune
2
Wewak Tribe Immune
3
Wewak Tribe Immune
4
Wewak Tribe Immune
5
No Tribal Council
6
Daru Tribe Immune
7
Daru Tribe Immune
8
George;
George
Ineligible
Angeleo
-
9
Uli
-
10
Uli
-
Abby
-
11
Abraham
-
12
Amos
-
13
Uli;
Uli
-
14
Billy
-
15
Lucas
Lucas
Jury Votes
for Blake
-
Second Runner-Up, Day 39
Post Survivor
Blake has competed in George's Big Brother ORG. Also, in Alejandro's Hunger Games ORG Wiki.

Both were respective first seasons.

Blake is trying to find affection outside the wiki.
In January 2014, Blake was promoted to Admin.
Trivia
Blake is the ninth contestant with Autism.
Blake applied for Nepal but got cut.
Blake uses pop culture references a lot.

Hence the music video being Blake's theme song that contains references to pop culture.

Blake turned 16 on Day 12 of PNG.
Blake is one of only two people who never went to Tribal Council Pre-merge in PNG.

The other being fellow Wewak member, Kim.

Blake is the highest placing member of Wewak.
Blake is the last person to receive votes in PNG.
Blake is one of two members of Wewak that went to more than one Tribal Council
Blake's catchphrases include "sweet" and "srsly?".
Blake placed last (18th) in DrPanda: Kiribati, which was his first ORG he ever took part in.

Out of all the former contestants, he has placed the highest on this wiki with 3rd place.

Blake's Username Booger403 represents his last name being pronounced wrong and 403 being his phone area code.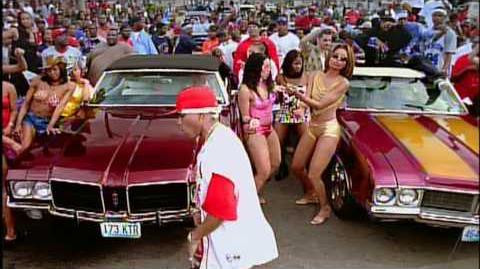 Survivor: Papua New Guinea Castaways
Abau
Daru
Kieta
Mendi
Wewak

CJ

Joe

Abraham

Andrei

Jay

Luke

Amos

Angeleo

Blake

George

Lucas

Matt

Brendan

Jemarc

Szymon

Taylor

JR

Uli

Kim

Sean