Tmose

Contestant Profile

---

Tribe(s)
Titus
Placement
20/22
Challenge(s) Won
0
Vote(s) Against
9
Day(s) Lasted
9

Statistics of Tmose
Longevity
Seasons competed
2
Total number of days
40
Challenge Wins
Tribal wins
4
Individual wins
1
Total
5
Tribal Council
Total votes received
20
Tmose, also known as Tyler, is a contestant on Survivor: Anarchy and Survivor: Rome.
Profile

This section is empty. You can help by adding to it.
Survivor: Anarchy
Voting History
Tyler's Voting History
Episode
Tyler's
Votes
Voted Against
Tyler
1
Lawrence
-
2
Ahad;
Patryk
-
3
Corey
-
4
Matthew
-
5
Ahad
-
6
Jamie
-
7
Dustin
Dustin
8
Kaffe
Jonathan, Kaffe
9
Tagaloa Tribe Immune
10
Tagaloa Tribe Immune
11
Agustin
Agustin, Jonathan
12
No Tribal Council
Drew
Blake, Drew, Jerby,
Jonathan, Noah, Nokomis
Voted Off, Day 31
Voted for
Sole Survivor
Drew
Survivor: Rome
Profile
Tribe:
Hometown:
Current Residence:
Personal Claim To Fame:
Inspiration in Life:
Pet Peeves:
Previous Finishes:
Favorite Past Moment:
Previous Survivor He Respects Most:
Previous Survivor He Respects Least:
Why Did You Come Back?:
Voting History
Tyler M's Voting History
Episode
Tyler M's
Votes
Voted Against
Tyler M
1
Marco
Marco
2
Katie
-
3
Katie
Hanne, Ivan, Jamie, Katie,
Nuno, Sora, Topaz, Tyler F.
Voted Off, Day 8
4
At Redemption Colosseum
Eliminated, Day 9
Trivia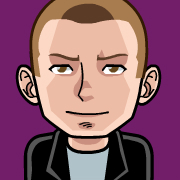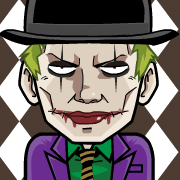 As Tyler did not know if he would have potentially been on the Heroes or Villains tribe when initially asked for the season, he sent in two mangatars.
Tyler is one of four people to have attended every Tribal Council during the Anarchy stage.
Tyler previously was tied for having the record of going to the most pre-merge Tribal Councils in a row, with 8. Ivan and Caleb also held this record.
Tyler's Avatar is based on The Joker, A villain from DC Comics' Batman.
Tyler never received votes at the first 6 tribal councils he attended, but received votes at each of the last 4 tribal councils that he attended.
Tyler was an alternate for both Heroes vs Villians and Salvation, but didn't make either cast.
Survivor: Anarchy Castaways
Anarchy

Ahad

Agustin

Blake

Corey

Drew

Dustin

Jamie

Jerby

Jonathan

Jordan

Kaffe

Lawrence

Matthew

Noah

Nokomis

Patryk

Quanz

Richie

Sam

Tyler
Survivor: Rome Castaways
Caracalla

Brittany

Cameron

Domonique

Ethan

Grace

Josh

Koror

Minke

Norbert

Ricky

Tyler B.
Titus

Hanne

Ivan

Jamie

Katie

Marco

Nuno

Ryan

Sora

Topaz

Tyler F.

Tyler M.
Ad blocker interference detected!
Wikia is a free-to-use site that makes money from advertising. We have a modified experience for viewers using ad blockers

Wikia is not accessible if you've made further modifications. Remove the custom ad blocker rule(s) and the page will load as expected.